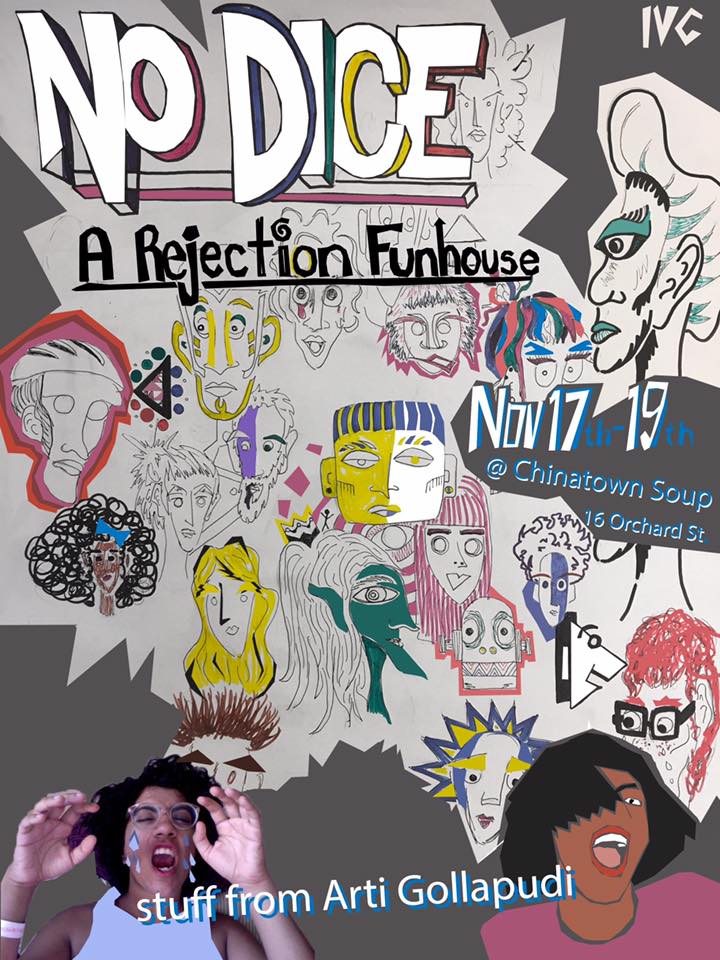 Organized by Arti Gollapudi
My first art show in November! Thanks Arti Gollapudi for organizing this event. I displayed a mixed media piece (first one I've made for public consumption!). I originally made the piece when I was 16 years old. I cleaned it up and added minimal 21st century touches. Magazine cutouts and teen angst, meet Photoshop and adult anxiety. Fun in one frame!
About The Show:
~* A weekend long interactive gallery exploring desire, fear, repudiation, & acceptance *~
The gallery's theme is rejection- whether that me the process of applying yourself, the feeling of want/desire, the act of rejection, the coping, etc. All slabbed together by Arti Gollapudi
Splash That Event Page

Facebook Event Here
Relive the moment in the images below.